We only deal in residential lettings, and so all our energy and knowledge goes in this one field
We offer the cheapest rate locally for a full 'let only' package, or for our fully managed service
We have 22 years of continuous lettings experience
We have 100 % success rate in letting local property
We support local businesses and contractors by using them as much as we can for all our properties
We are also landlords so can definitely relate to other landlords concerns and questions
We offer a relaxed personal service aiming to put all our clients at ease from the minute we connect
Why is Let's Go Let different?
Let's go let is different from our regular high street agency for so many reasons.
As a new or existing landlord, you will have loads of questions, and there is nothing more frustrating than speaking to various members of staff where the information can sometimes be lost in translation.
Here at LGL you will only speak to me! The telephone number you see on our website is my number. So that's it , you call and I will answer. The relationship starts from the first call, and you will deal with me from the minute we take your property on. No other agency can offer you this.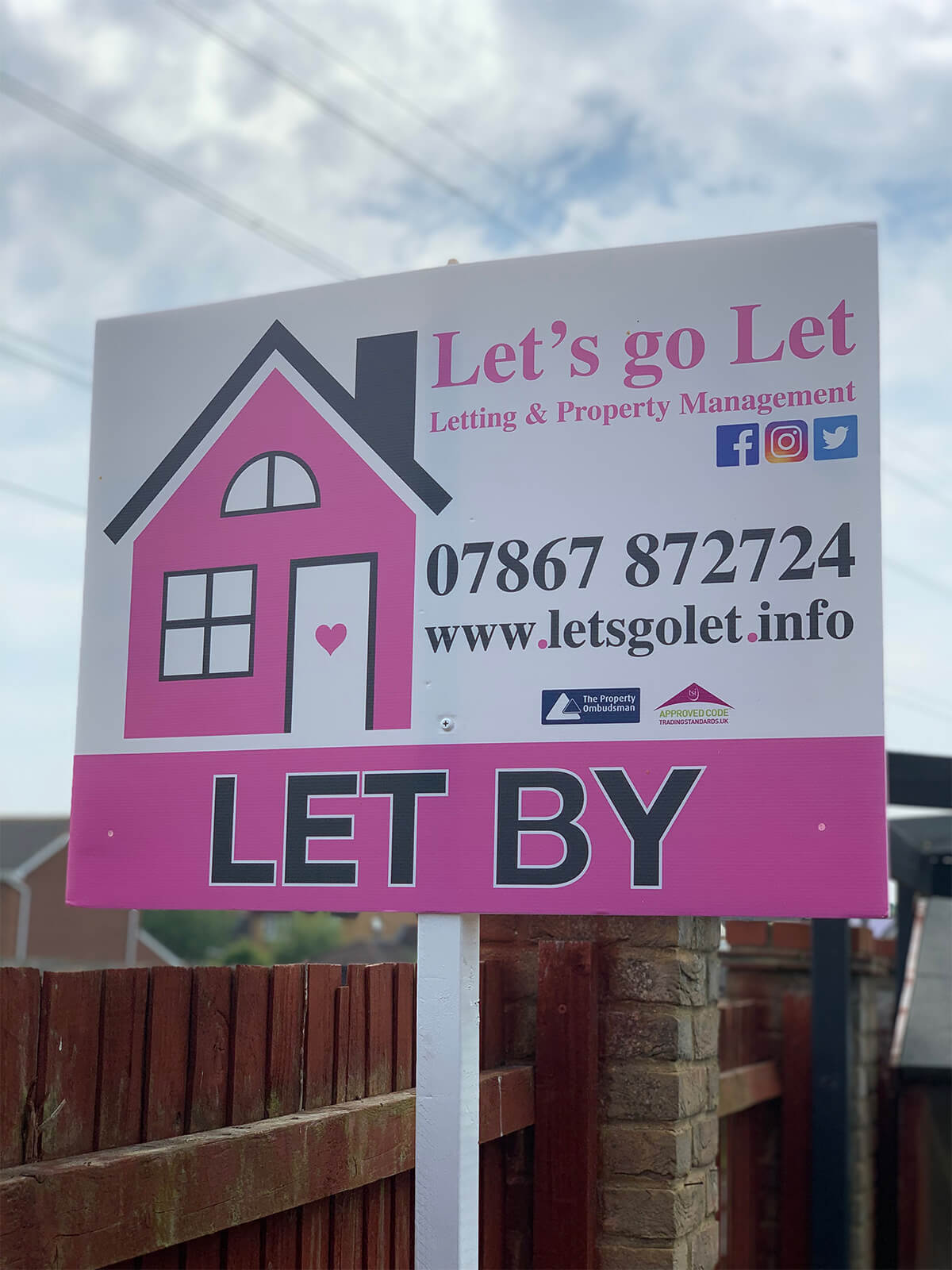 24/7. Providing I am awake, I will take your call. My phone is with me 24 hours a day, and usually, in my hand (much to the annoyance of my husband) ☺. Christmas day, Bank holidays are all the same, if you need to speak with me, I will answer your call, and if I can't, I will call you back. I will respond evenings and weekends including Sundays. So, no matter what you need to call me about, you don't have to wait until Monday morning to do it. No other agency can offer you this.
This is my company, no one else's; therefore I care passionately about what happens within this business. It is in my interest to make sure that whatever service I am providing for you goes smoothly. If things go wrong, then I will put them right. I will go above and beyond to make sure I can hold my head high and know that in my heart I've done everything I possibly can to do the best job for you. Because of this determination, I am confident that we have the foundations to build on and attract new landlords.
I pride myself on matching the right tenant to the right landlord and property. So, to explain. If I do a viewing with someone at a property, where I don't 'feel' it's right, if the client doesn't suit the house, or the house doesn't meet their requirements, I won't offer them a tenancy. This can mean sometimes, we wait a little while longer to achieve a 'let', however in the long run it pays dividends because it will be a much longer let. It's a fact, you put the right tenant in the right home at the right price and they will stay. This saves the landlord money on re-letting every 6 to 12 to 18 months. Everyone is happy.
We also work on the basis that even if the referencing and the application stack up, if the tenant is not 'right', we will not offer a tenancy. This isn't something you can teach staff, you either feel it or you don't. Sometimes a client can stack up on paper, everything comes back wonderfully, and an agency would have no reason not to offer a tenancy. For me, it is more important to get the right tenant, and then work together on the application and supporting documents to ensure it meets the legal requirements for offering a tenancy. No other agency can guarantee this as they do not work this way.
Every time we get a new client, it truly means so much to me. With every new house that we get offered to manage, it gives me the belief that we can be the best agent locally, and that people like what we do. I have every confidence in the service we can offer.
New Tenants
Due to the speed in which we let our properties, we DO NOT advertise our current availability on this website.
For ALL AVAILABILITY please refer to our Facebook page which is updated frequently.
We ask that you send an email to thehub@letsgolet.info & Toni.mcfall@letsgolet.info so that we can send you a viewings form to complete.
Thank You 💗
read more